Discover Your Data Story. Unleash Your Potential.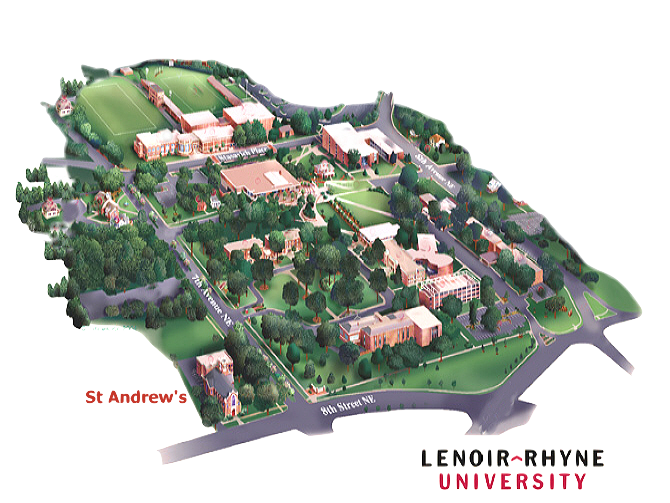 A Lovely Combination: How Trench Data helped a nursing program increase its rigor and enrollment
In early 2002, the nursing program at Lenoir-Rhyne University in Hickory, N.C., had a problem: among its graduates, several were not performing well on the NCLEX, the National Council Licensure Examination. LRU wanted to grow the nursing program in size and prestige, but as it ratcheted up its standards, it was losing students who could not meet the minimum GPA requirements.
On the other side of campus, I had been conducting observations, focus groups, interviews, and document reviews with students who were on probation for years. These interactions generated valuable insights into critical nuances of students' struggles. For example, I realized that it was quite common for students to attend the same classes and study together yet deliver drastically different exam performances. Those who were successful used the same study tactics as their less-successful peers, but they used them from different learning paradigms. The higher performing women and men automatically had a "manager's mentality" that allowed them to access a set of learning regulation skills. On the flipside, lower performing students had a "workers mentality" that was void of these skills. It took a while for me to fully appreciate the impact of this discovery, but it served as a pivotal turning point in my work.
I had trained a small group of peer tutors to infuse metacognitive strategies and tactics into their tutoring. We saw immediate and remarkable improvements in student performance. It wasn't long before students on the verge of being dismissed from their university programs became the higher performing students.
The strategies were so successful that the nursing faculty asked me to develop an orientation program for incoming students with the goal being to help them introduce metacognitive tactics into their learning.
A couple of years later, I was happy to receive an invitation to a ceremony in which the university was recognizing the nursing program for receiving a 100% first-time passing rate on the NCLEX. They thanked the metacognitive tutors and me for playing a role in their monumental success.
Watching the nursing program simultaneously increase its rigor and enrollment was thrilling, and being able to play a role in its success was rewarding. But the most enduring part for me was knowing the power that Trench Data — the data that we extracted from the up-close and personal interactions with students — was the foundation of the transformation.
More than a decade later, Trench Data is still empowering students, programs and institutions to eliminate academic-related retention problems.
" Trench Data played a vital role in propelling Lenoir-Rhyne University toward academic excellence during my tenure as university president. The program helped us create a complementary learning environment that elevated student learning and performance, invigorated faculty, and diminished academic-related retention problems. I fully anticipate Trench Data to play a key role in transforming the broader higher education community. "
" The LearnWell Projects worked seamlessly and systematically across all levels of our institution. After identifying opportunity gaps between faculty expectations and student experiences that existed in our data, they partnered with us to develop an interconnected plan that immediately improved student learning and preparation away from class that translated into success inside the classroom. Our academic climate is measurably better now among faculty and students as a result of working with The LearnWell Projects. "
" What is unique about the LearnWell Project approach is that it is truly individualized. Campus academic culture and existing data are analyzed in combination with faculty and student feedback about teaching and learning. This approach allows intentional strategies to be developed that work within the existing culture while improving student learning. Faculty deepen their understanding of how to prepare a course for higher-order learning and students emerge far more capable to glean from their courses what faculty intend. LearnWell allows transformation in teaching and learning to occur, whether the focus is an academic department, teaching-learning center, peer tutoring program, or broader campus reach. "
" It's been two years since I last worked with The LearnWell Projects, and the work is still having an impact on our campus. The development of our Quality Enhancement Plan (QEP) was informed and enhanced by The LearnWell Projects and my colleagues and I are more effective educators as a result of the work. "

Call Us Today 1-866-337-3030