GROW THE RIGHT WAY: ELEVATE STUDENT PERFORMANCE WHILE ELIMINATING RETENTION PROBLEMS AT THE SOURCE
Use our Proven Approach to Boost Student Performance, Invigorate Faculty and Create Campus Synergy. Your Next Step Towards Academic Excellence Begins Here.
Contact
Learn More
Achieving academic excellence in higher education isn't just about growth — it's about growing as a community. That's smart and enduring growth. When institutions expand strategically, success is shared. Students thrive, faculty are revitalized, and administrators are empowered to lead progress, rather than constantly grappling with the burden of cutting people and programs.
Unlike other industries, higher education is centered on community. Our approach of creating complementary environments fosters collaboration rather than conflict. You can do better by working together!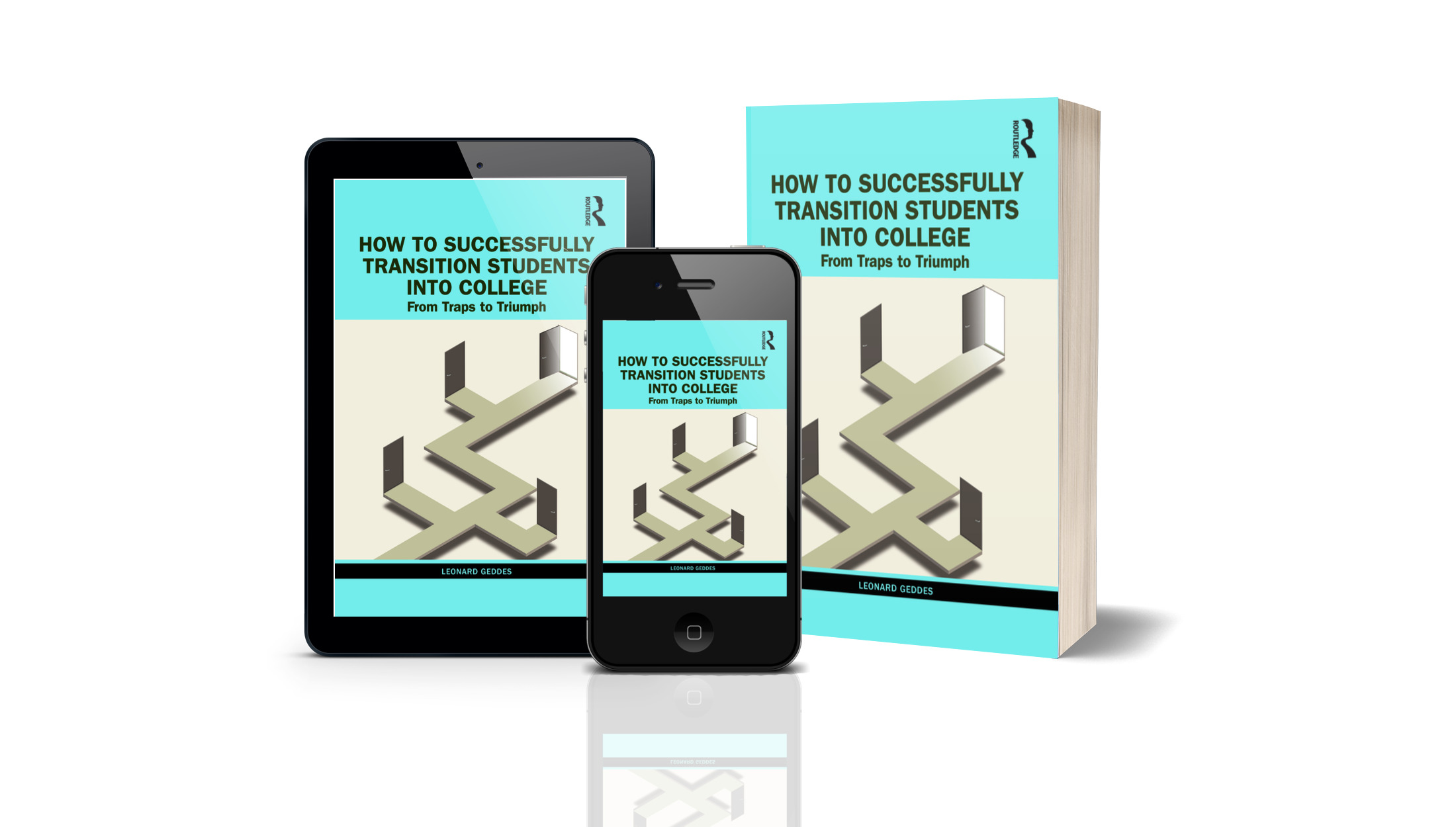 "How to Successfully Transition Students into College : From Traps to Triumph"
ISBN 9781642672893
172 Pages 17 B/W Illustrations
December 4, 2023 by Routledge
Challenging traditional notions about why successful high school graduates struggle in college, this book sheds light on the obstacles that hinder a seamless transition and provides clear guidance on how to overcome them.
Drawing from research and real-life stories of educators and students across a variety of institutions, Geddes illuminates a critical truth: it's the successes students had in high school that work against them in college, not their failures. This book explores the hidden structural, functional, and cognitive traps that undermine students' academic work, strain teacher-student relationships, and impose artificial limits on their potential. Armed with formulas for academic success, it provides tools for guiding students towards levels of high performance and supplies teaching methods for how to create an educational environment conducive to success.
Packed with practical advice, actionable steps, and inspiring success stories, this landmark book serves as an invaluable roadmap for college educators seeking to empower their students and revolutionize their institutions.
Complete the Form Below – Be the First to Know When My New Book Hits the Shelves!
"*" indicates required fields
Call Us Today 1-866-337-3030